Expand Your EV Roaming Network
We have good news for Charge Point Operators, Parking Providers and e-Mobility Service Providers, who are looking for faster expansion and scalability.
We are thrilled to introduce our innovative Roaming Module, which adds robust EV roaming functionality to your existing platform while decreasing your cost of ownership. The Roaming Module is built around the Open Charging Protocol Interface (OCPI), the de-facto standard protocol for EV roaming, which enables seamless integration with a wide range of charging partners and networks.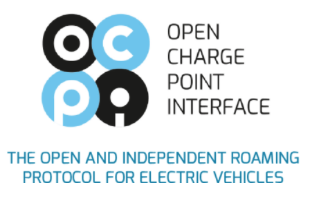 Our core mission is to decrease the cost and time for connecting to new roaming partners, and to simplify the maintenance of those connections.
Harness the Potential of Roaming without the Hassle
Expanding your roaming network can take a lot of time and effort. Instead of using resources on implementing or maintaining your own OCPI roaming protocol, you can connect your existing software to our specialised Roaming Module using simple API endpoints. The Roaming Module is available as SaaS or licensing, and it takes care of the complexities of roaming technology for you. The Roaming Module is technology agnostic, so you can easily plug it into any existing platform.
Benefits of the Roaming Module





"We aimed to establish a business centered around EV charging. However, when we delved into the process of integrating with the OCPI protocol, we encountered significant challenges. Fortunately, our breakthrough came with Solidroam, which provided us with an easy-to-use API to seamlessly connect with any OCPI compatible system. This incredible tool has accelerated our development process tenfold. Moreover, Solidroam has been an invaluable partner throughout our journey, offering us valuable advice and promptly adding essential features whenever we required them."
"The SolidRoam tool has saved us countless hours of development time by abstracting the complexities of the OCPI protocol behind an easy to use API. The roaming API provides great request response times allowing for near realtime data displays. Erkki has been ever so helpful during the development process allowing us to rapidly onboard to the roaming API and implement it in our software."
"SolidRoam has provided an amazing service for our project. It is such a practical way to integrate with the OCPI protocol, you do not need to worry about all the complex OCPI rules. It takes few days of work instead of spending months to develop our own OCPI system. Finally, I would like to thank the support, which is very quick and solution oriented.​
You can avoid using your development resources on implementing roaming technology, as an off-the-shelf solution is readily available. The roaming protocols are generic and standardised across the industry, creating a level playing field. What sets you apart from your competitors, is your ability to harness your team's unique expertise. They can craft features that distinguish your offerings from those of your competitors. This strategic edge is pivotal in enhancing your market position.
We've designed our Roaming Module to simplify your integration journey.
It provides flexibility through customisation options, ensuring a smooth bridge between your existing software and our roaming API.
It shortens your time to market substantially.
It allows you to stay focused on the critical task at hand – excelling in your core business operations.
Contact us today and learn about the simplest way to expand your EV roaming network